Optical Contact
Optical contact, which is also called as direct fusion bonding or adhesive free contact, is the core technology of Japan Cell.
The molecule within amorphous glass is in stable condition that the molecule attract each other with a force. However, the molecule on the surface of precision polished glass is in unstable condition as the molecule on glass surface lose attracting force.
When two precision polished glass of the molecule of unstable condition are contacted, the molecule in contacted glass surface react with each other and shift to stable condition. The process of Optical contact is based on the above bonding theory.
Patent
・Bonding method of crystal body
・Synthetic corundum joining method and synthetic corundum cell manufacturing method
Fetures/Benefits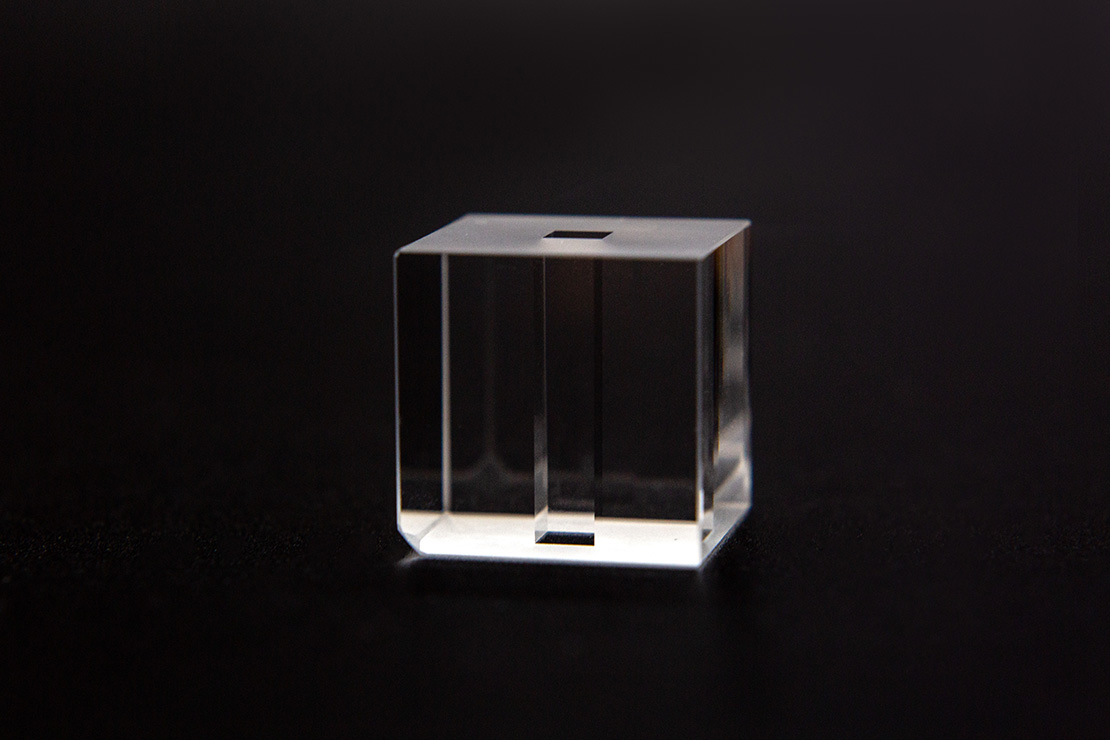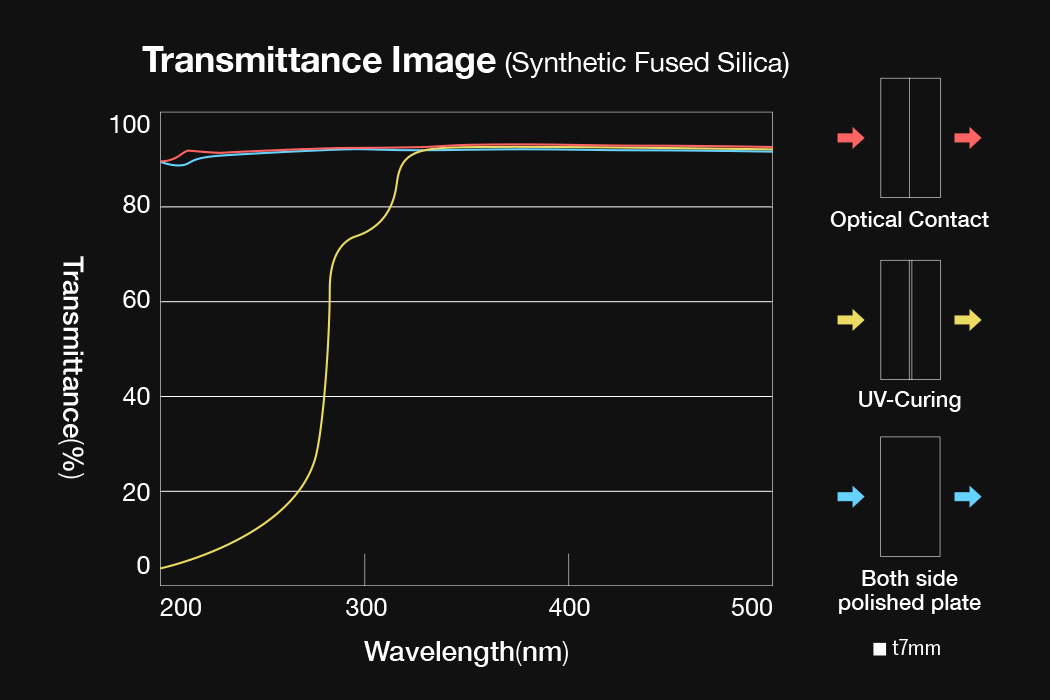 Optical contact achieve solid bonded surfaces, and no need to worry about elution problem from bonded surfaces because no adhesives are used. The other bonding method like adhesive bonding and glass fritting bonding have each weak point, UV curing and epoxy adhesive does not have chemical and heat resistance, and glass frit bonding does not have good optical quality on the contacting surface. So if the components need to have good surface quality, chemical resistance and heat resistance, Direct fusion bonding is the best method.
Since we don't apply pressure during optical contact process, bonding surface and its inner structure keep good flatness and optical grade quality.
Optical contacted products are widely used for analysis device and optical equipment which use laser.
Optical contact is avalable for flat surfaces only, and we can bond glass materials like synthetic fused silica/tempax and crystal body like sapphire and CaF2.